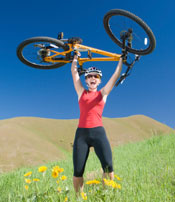 Nutritional Plans for Athletes by your Nutritionist in the San Francisco area.
Knowing others is intelligence; knowing yourself is true wisdom. Mastering others is strength; mastering yourself is true power.
Tao Te Ching – Lao Tzu
Linda Living.com is your nutritionist in the San Francisco Bay Area.
Get tested and start feeling vibrant!
Contact Linda@lindaliving.com