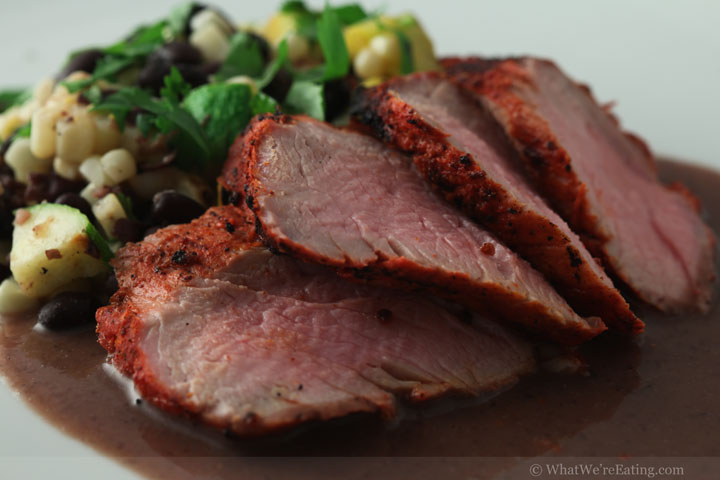 This is a ridiculously easy recipe. Done right pork tenderloin is tender and juicy. It is also easy-to-find, very low in fat, and quick to cook. If you have one frozen it will thaw quickly, so you can definitely consider this a Pantry Perfect Recipe! You can cook it on the grill or in the oven, it is perfect either way. It goes well with just about anything and makes great leftovers. Sauteed greens and mashed potatoes sound good to me right now….yum!
Ingredients:
2 T. Thai hot sauce (Sriracha is my favorite)
2 T. Honey
1 t. Garlic powder
Salt and pepper
1 Pork tenderloin
For glaze
2 teaspoons arrow root powder OR ½ teaspoon glucomannan powder as a thickener
1 c boiling water
Directions:
Make a glaze with Thai hot sauce, honey, garlic powder, s&p. Rub all over pork.
Roast at 350° until done (20 -40 minutes depending on size) or cook on the grill. Do not over cook.
Deglaze pan (or use juices from grilled meat) and add thickener cook a minute then add water slowly whisking until sauce is smooth.
Enjoy!